How Often Do You Water Succulents Outdoors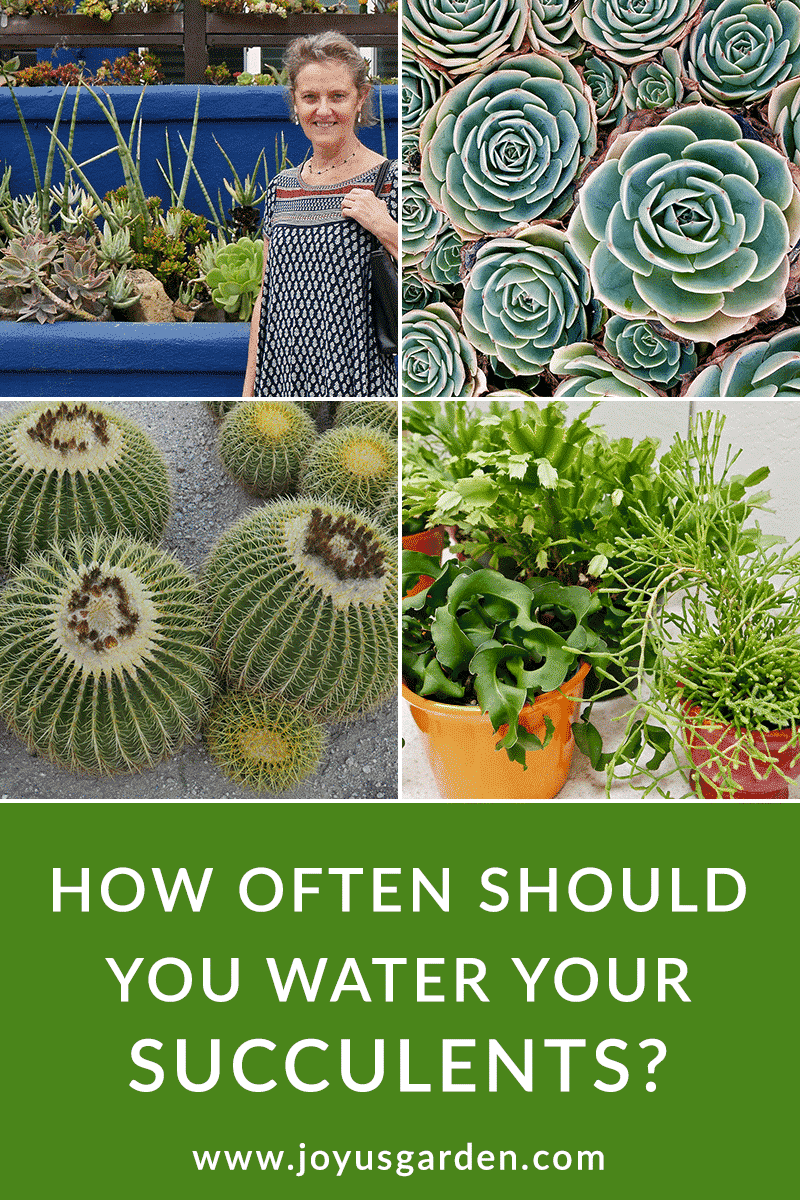 Beautiful, Colorful & Easy To Maintain. Grow Outdoor Succulents In Your Garden! Most succulents grow like crazy in the spring and summer, so you'll need to water them a lot more often during their active growing season. They pull water out of the soil at a remarkable rate as they make new stems, leaves, roots and blooms. You may water them three times a week, depending on conditions like light and temperature. How Often to Water a Succulent So how often can you expect the soil to dry out? This is dependent on a number of environmental factors, as follows: Your succulent's build also plays a role in its water demands.
Outdoors, when temperature is high and the air is windy, the water in the soil dries up faster and therefore more frequent watering is required - sometimes as often as 3 times a week. Indoors, it depends on whether or not your succulents are placed in a well-ventilated area, or receive direct sunlight by the windowsill. The higher the temperature of your outside, the more often you'll need to water your succulents. The higher the humidity in the air, the less often you'll need to water. Usually in hotter environments, like ours, the succulents need to be watered every 1 to 2 days in summer, and less often in winter, i.e. usually about once every week. With that said, a typical indoor succulent can go around 10 to 14 days between watering. For outdoor succulents, it really depends on the conditions in your area. If it's rainy or extremely humid, you likely won't have to worry about watering the plant; in fact, if you do, you'll end up doing more harm than good. When the light decreases during the winter months and most succulents are in a dormant period, their water requirements also decrease. During winter, water your succulents when the soil is dry. This could be as infrequently as once per month but will depend on your conditions.
Outdoor succulents have slightly different watering needs as indoor plants because they are exposed to different conditions outdoors. During the active growing season, as a general rule, plants need to be watered every seven to ten days. Feel the soil for moisture. The top inch of the soil needs to be dry to the touch before watering. How often should succulent plants be watered? You only need to water them once every other week if your succulents are indoors. A 1⁄4 cup of water should be given to smaller plants whereas large succulents require approximately 1 1⁄2 cups. Use a small watering can with a spout that lets you get close to the roots of the bottom. They get flash floods of water, with storms lasting 24-28 hours, followed by weeks without any water at all. While your succulents, especially indoors, don't need a watering schedule this extreme, they will benefit from the "soak and dry" approach. With a deep watering the succulent has plenty of access to water.
Cold hardy succulents (like Sempervivum, Rosularia, and Sedum) need even less water in the winter. When the temperatures are below 50 °F (10 °C), it is best not to water at all. Wet roots at low temperatures are the perfect conditions for rot. If your succulents are winter growers (like Aeonium s), they will likely need more frequent watering. Succulents retain water in their hearty leave structures so they actually don't require a lot of watering. During the summer, you may need to water twice a week, but otherwise once a week will usually suffice. The type of container the succulent is planted in also plays a role in how quickly the soil will dry out. As a rule of thumb, it is usually best to water succulents when indoors once a month, and succulents outdoors every two weeks. Ultimately, the frequency of how much you need to water your succulent will depend on its environment. Check the soil of your succulent occasionally and water your succulent when the soil becomes dry.
This factor is also dependent on whether your succulents are indoors or outdoors. If they are outdoors and live in a dryer area, you may need to water them more often. You may not need to water them weakly if it rains regularly. How to water succulents The area in which the plant stores the water varies. Some succulents store the water in their leaves or stems. Other succulents might not appear as thick or fleshy above ground, because they store their water in their root system. Succulents Add Unique Landscaping Appeal. There are about 50 plant families that fit the definition of succulent. You should water your succulents every other week during non-winter months when temperatures are above 40 degrees. During the winter time (when temperatures are below 40 degrees) you should only water your succulent once a month because it is dormant during this time. There are a few exceptions to this rule.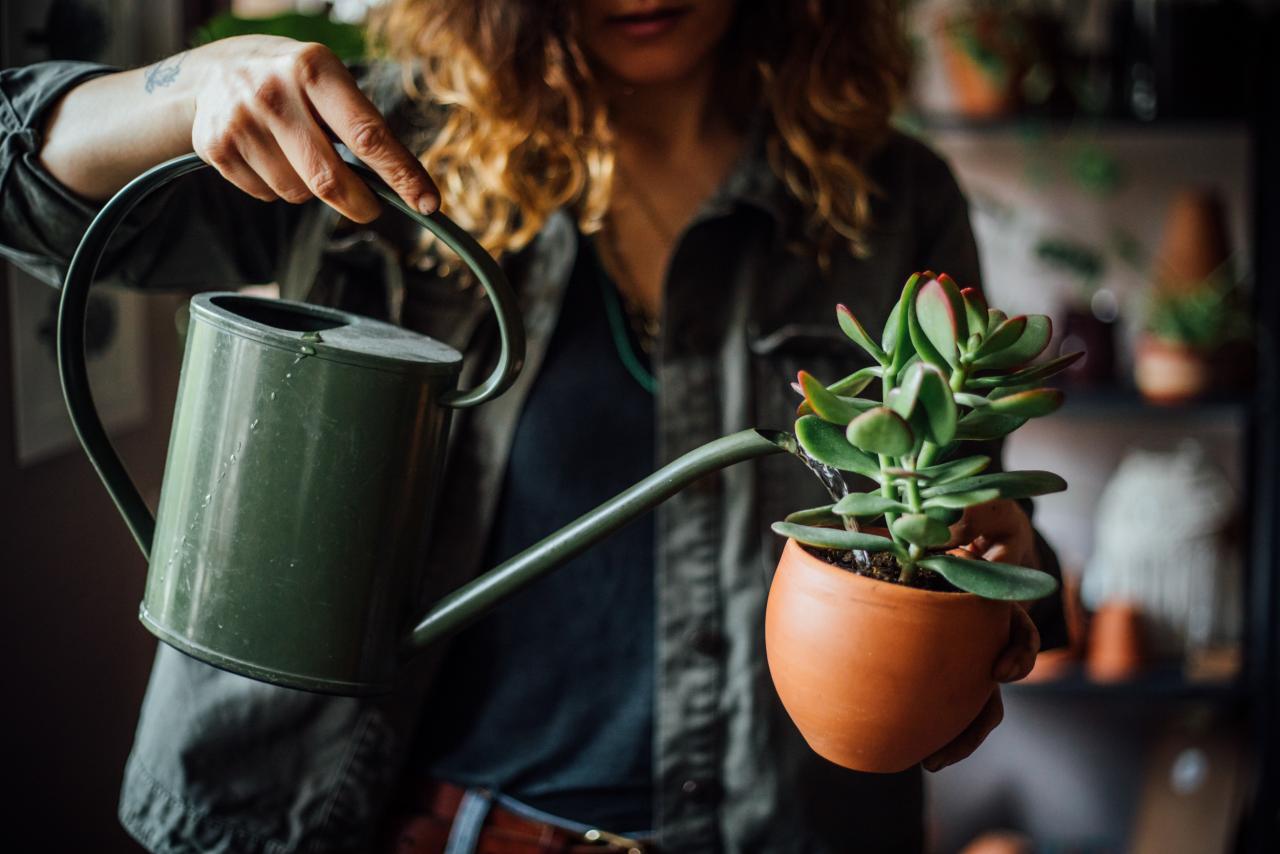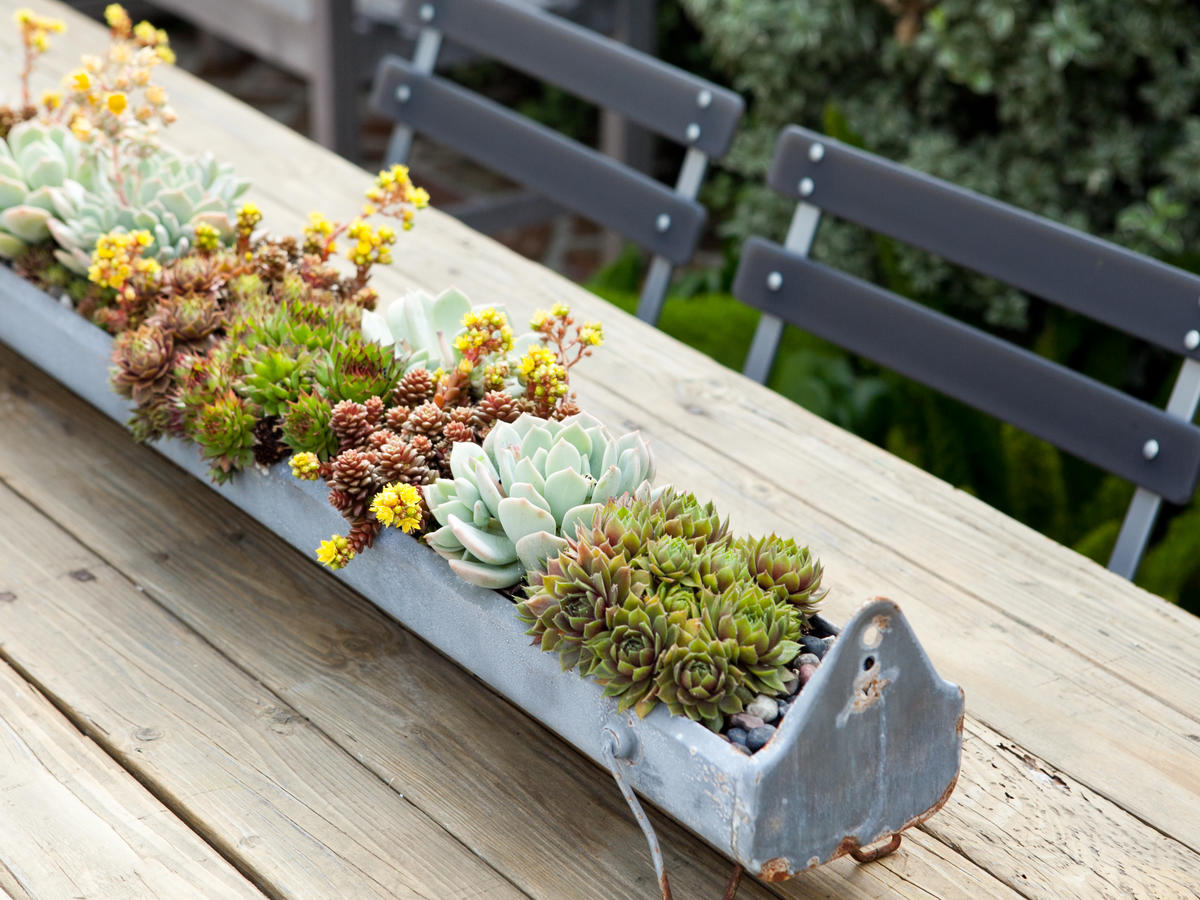 If you grow your succulent outdoors where it gets the full sun, the soil will tend to dry out much quicker, which means you'll need to water it more frequently. On the other hand, plants growing under partial shade will require less watering sessions. The vast majority of succulents won't survive a frost.With the exception of a few extra-hardy varieties-such as hens and chicks, which go dormant in freezing temperatures-outdoor succulents will die once cold weather moves in. Unless you live in the warmest parts of the country, you'll want to plant your outdoor succulents in pots that can be moved inside once the mercury drops. Overwatering your succulents in the winter season is not great for your plants. Waiting until you notice your succulents are wrinkling, and the toothpick test will ensure you are watering them at the right time. Learn our tips and tricks to commonly asked questions - and avoid killing your succulents this winter.